Introducing our $1.49
Quick Quilt Calculator App
Use it to decide if you have enough material
Use it in-store when purchasing material
Use it to easily workout ¼ Square Triangles
Use it to find that elusive fabric
Watch this and Save Time, Money and Headaches
To ensure you always have them with you,
Download our Calculators on our new App available
for Apple and Android systems.
only $1.49 AUD
so you won't be annoyed with Ads

BRAND NEW PROUCT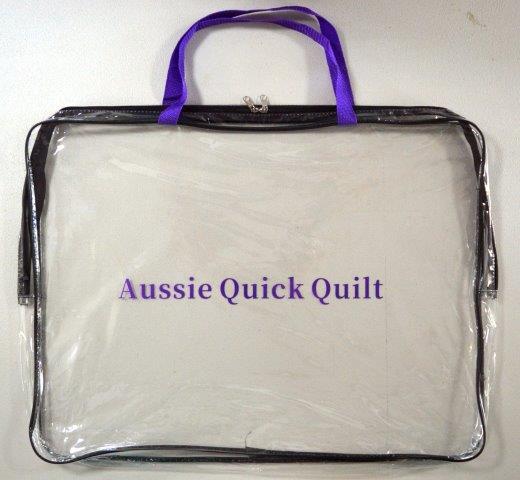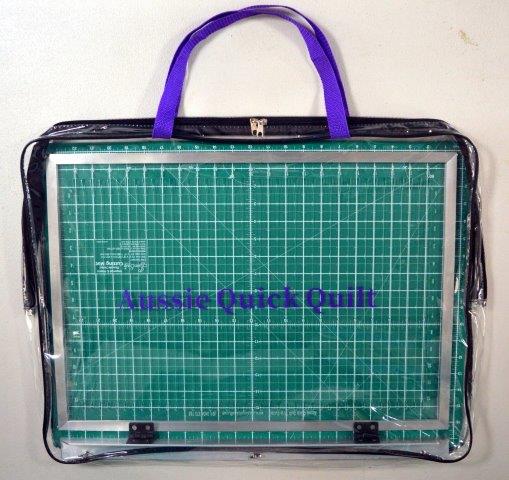 By Popular Demand
We have manufactured our new
Strip Cutter Bag
Now you can keep all your 'bits'
in one place
Just $40 Incl Standard Post
Use this Buy Now for
our NEW Strip Cutter Bag
(This takes you to a secure PayPal sight)
Click here to confirm your Payment for your AQQ Strip Cutter Bag
or Call now to order yours
the perfect gift for your
hard-working Strip Cutter
NEW FOR 2021
Love your Strip Cutter?
Want to do more than just cut Jelly Rolls?
Love our Aussie Dazzle Quilt?
All you need is a computer, Ipad or similar
Over 3 weekends x 1½ hour Zoom sessions, I will show you how I cut and make our Quilts so very quickly using our unique cutting, piecing, and teaching tricks.
Yes! that's right I'm sharing my secrets with you all.
Join us over 3 weekends
Just 3 x 1½ hour sessions Sat OR Sun to:
OPTION NUMBER
1. $99
If you own the cutter and you just want the 3 x 1½ hour AQQinars,
I will send you a fabric list and you provide all the materials.
2. $250
If you love my fabric choices, I will send you the fabric pack
(incl backing & batting) not pre-cut so you can cut along with me.
3. $390
Love the Dazzle and want the kit all pre-cut? No problem fully cut kit
with everything included. Then join us in the AQQinar to see my latest
and fastest ways to piece it all together,
and watch the cutting tricks you may want to try later.
4. $490
Don't have a AQQ Strip Cutter but would love one and want to join in?
Package deal, the cutter and kit (total value $720)
Use this BUY NOW for our Aussie Friends
to pay for your preferred Option
Our O/S friends can email me and
I will send you an invoice in your currency
Want to Book in?
Email me NOW.
and I will email you an invitation
We are pleased to announce
our growing number of outlets:
The Patchwork Angel
343 Mons Rd, Forest Glen QLD 4556
(07) 5477 0700
Cobden Sewing Machines
31 Curdie St, Cobden VIC 3266
0408 104 912
Patchwork on Avon
82 Avon Terrace, York WA 6302
0405 501 333
Statewide Sewing Centres
65 Mair St E, Bakery Hill VIC 3350
(03) 5333 2877
Bernina Sewing Centre
725 Gympie Rd, Chermside QLD 4032
(07) 3359 5255