Sherene 27/04/2013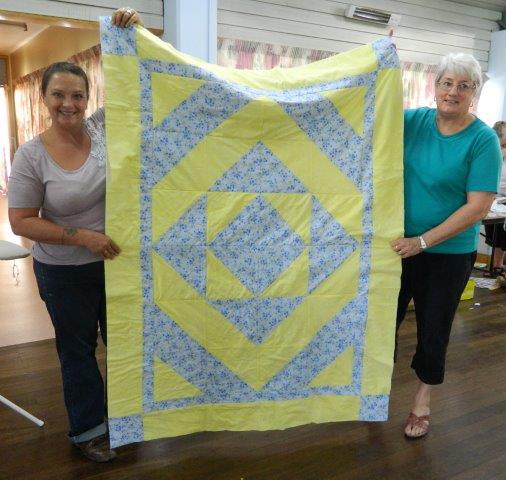 A recommendation for Aussie Quick Quilt...just been to my second. Great day out...Some serious sewing with tonnes of help from all, get to meet some wonderful ladies and the amazing quilts they turn out; so many different designs and colours and fabrics...just beautiful and you really feel like you've accomplished something.
Leanne's ability to assist with any problems and keep things rolling, good tucker from Ralf and what about Emily...couldn't we all do with a great little assistant like her! Keep up the good work.
Fay 13/04/2013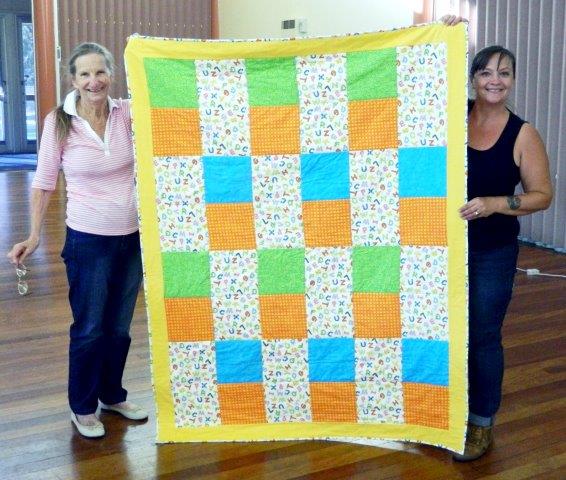 Thank you Leanne, Ralf and Emily for an absolutely fabulous day at Inglewood.
You really are a bunch of wizards how you pull everything together,from colours to Ralfs delicious food.Congatulations and Thank you,
Emily is so helpful and her help was very much appreciated thanks Em',
Leanne is a whiz at sorting out our respective little hiccups and keeping us all smiling, so nice to hear so much laughter and to see so many smiling faces.
Look forward to seeing you all at the next one in May Love Fay
Joan 29/07/2012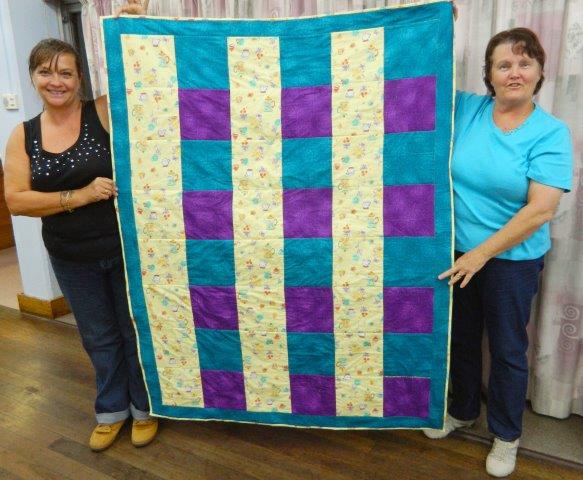 Hi Leanne and Ralf. I am still getting over yesterday. I can't believe I have a quilt made.
This is the first one in my life - I have never been game to outlay all that money in case I never finished it. So this is a first for me to get so much done.
Thank you for such a rewarding day.Even though we were flat out - gobbled our beautiful lunch down - thanks so much for lunch, Ralf.
Emily you did a brilliant job putting all the colours together and grouping and numbering them all. WHAT A GIRL!!!
Thank you Leanne and Ralf for all your help. It was invaluable. Can't believe how beautiful the colours are in my quilt.....See you next time.